"After touring various centers we chose Chiemsee Castle for our son, and we couldn't be happier!  The staff is warm and friendly, and they seem to really enjoy the children.  I especially appreciate the sense of peace I have while at work, knowing that he is getting exemplary care"

                     - Amy and Wayne Parmley
​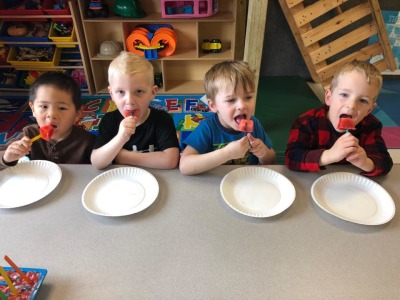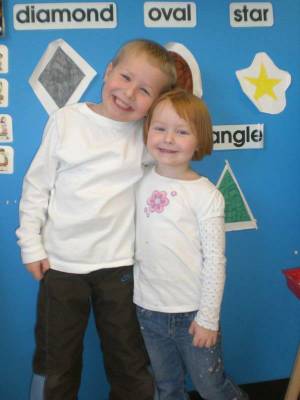 "Ceci and Brian ~ Thank you for everything these past few months.  Thanks for having a wonderful staff!  Thank you for allowing us to supplement Marrianne's meals with our "carry-in" foods :)  Thanks for helping us raise our little "drama" queen!  Most of all, thank you for being great people who care about the families you care for... thanks for helping us out when Jeff lost his job; that went above and beyond to give us time off with no notice!  You guys are GREAT!!  We will miss you!  Leesa, Emily, Lynne, Ashleigh, Kaylin, Terri, Sue, Jenna and Kayla, and anyone else I may have forgotten... thank you for all you did to mold our daughter into the great little girl she is.  Marianne will miss you all!"

                           - Kristin, Jeff, and Marianne Ahrens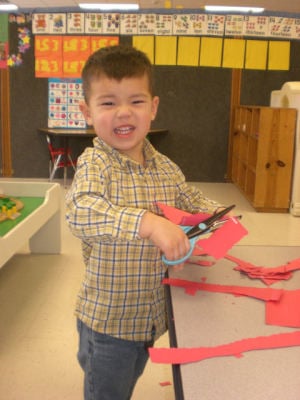 "Ceci, Brian & Sue ~ Thank you for everything that you do for Elijah.  I really appreciate the way you care about him and all the children."

                           - Terri ~ Elijah's Grandma
​
​
"We have never been happier with a daycare provider.  They have done so much to help my children excel; with games and activities, but most of all manners, behavior, how to interact with others, and learning about their feelings.  I wouldn't think twice about recommending someone to come here.  I give them an A++++."

              - Christina and Craig Marx
​​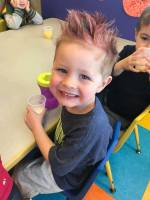 "We have been very happy since we moved to Chiemsee.  There is a family-like atmosphere... we would recommend this daycare to anyone."

                 - John and Shelly Matschi

​

"Chiemsee Castle has been our one and only daycare.  We drop our kids off every day knowing that they will not only be supervised, but also truly cared for... it  makes me feel good to watch my kids run to their teachers, ready to start the day.  The curriculum is a nice balance of play and group learning.  I especially like the manners and politeness they are taught.  Chiemsee Castle gives me peace of mind while we are at work."

             - The Toonen Family


​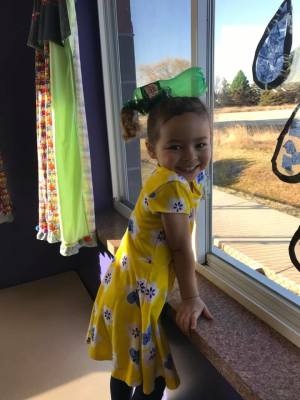 "Our son Ethan has been at Chiemsee Castle since he was 3 months old.  During his three years with Chiemsee Castle he has developed a tight bond with the teachers, and he has learned so much from them.  They work hard with the children each and every day preparing them for the years ahead.  We are very happy with the care he receives.  It is also nice knowing he is in good hands while he's there.  As Chiemsee Castle has grown, so has our son."

           - The Tsai Family


​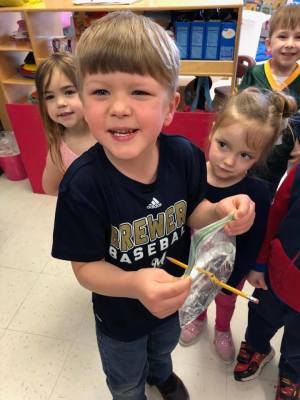 "When we moved to Oshkosh, one of our first tasks was to find a daycare / preschool for our 7 month old son.  After evaluating each one, we chose Chiemsee Castle.  We found the facility to be tops in safety and had a family-like atmosphere.  Almost five years later, and another child enrolled, we have no regrets.  The staff seems to have a genuine love for our children, and our children continue to impress us with how much they have learned, and the friendships they have gained."
​           - The Westphal Family
​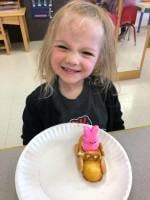 "Hi Ceci –

I have been meaning to send you a quick email for a few weeks now.  I always feel like I fly in and fly out when I come to pick up Miles so I don't get a chance to chit chat.  My husband, Rob, and I have to tell you how extremely happy we have been with your daycare center and the girls you have working there.  This has been such a positive experience for not only Miles but for us as well.  With Miles history I have been quite the over-protective momma bear, but I felt so comfortable the minute I walked through your doors.  You and your staff have not only taken Miles in as a member of the Chiemsee family, but Rob and I both feel that when we leave Miles there for the day that he is truly in the best care possible.  
  With being first time parents and hearing all the horror stories about putting your kids into a day care center  I was not short of terrified to put Miles into a center, but I can say today that it was one of the best decisions we have made for him.  He absolutely loves being there which makes us happy.  
  I just wanted to say thank you for making one over-protective mom feel at ease!   Please feel free to pass along to the girls in Miles room that help take care of him…we appreciate them all very much!"

           ~ The Pearson Family





​

Click HERE for more testimonials!